Назад
Halloween night with ghost, mummy and pumpkins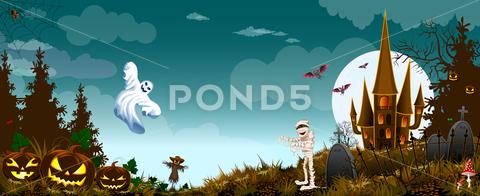 Автор: liolle
Категория:
Стоковое видео
Номер материала: 161034948
Коммерческое
Материалы для использования в коммерческих целях, включая мерчандайзинг, все виды рекламного использования и целях продвижения товаров услуг.
Тип: Illustrations
Автор: liolle
Описание: Ghost, mummy and pumpkins against the background of the forest, castle and night sky. Cemetery with monuments. Bats in the sky. Night. Full moon. Halloween eve scene.
Все ресурсы данного автора
Другие видео этого автора