Назад
The dark, high-tech city of the future. An unusual futuristic city in shades of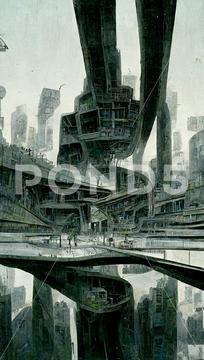 Автор: phantasmogoria
Категория:
Стоковое видео
Номер материала: 201443927
Коммерческое
Материалы для использования в коммерческих целях, включая мерчандайзинг, все виды рекламного использования и целях продвижения товаров услуг.
Тип: Illustrations
Автор: phantasmogoria
Описание: The dark, high-tech city of the future. An unusual futuristic detailed city in shades of gray. Concept of a future metropolis, innovation and technology. Perfect for phone wallpaper or for posters.
Все ресурсы данного автора
Другие видео этого автора