Назад
2DFX Generator 1000+ Elements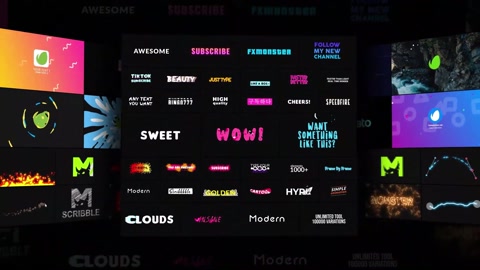 Автор: Sweets_fxm
Категория:
Стоковое видео
Номер материала: 148216640
Коммерческое
Материалы для использования в коммерческих целях, включая мерчандайзинг, все виды рекламного использования и целях продвижения товаров услуг.
Тип: AE Projects
Автор: Sweets_fxm
Описание: 2DFX Generator includes 1000+ elements, titles, transitions, typography, sound fx, and much more! You can easily modify, combine and create, even if you are beginner in After Effects! Use it with Slideshow, music clip, promo, broadcast, movie, instagram stories, youtube video or presentation. any project will look more eye catching and professional! Works in After Effects 2017 and above Video tutorial included Music and footage used in the preview is not included in the template.
Все ресурсы данного автора
Другие видео этого автора