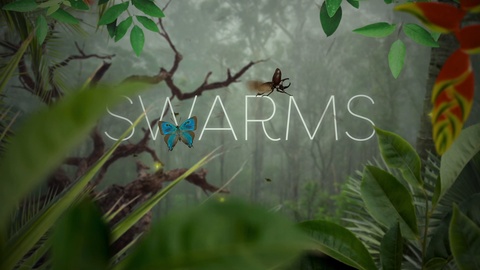 Автор: nopow
Категория:
Стоковое видео
Номер материала: 89904172
Коммерческое
Материалы для использования в коммерческих целях, включая мерчандайзинг, все виды рекламного использования и целях продвижения товаров услуг.
Тип: AE Projects
Автор: nopow
Описание: Easily create realistic swarms of flying insects with "Swarms". Animate individual bugs, or combine unlimited numbers to form a 3D swarm that automatically moves with realistic swarming behavior - just tell them where to fly! Choose from 18 species. Completely customizable with easy-to-use controls. Includes insect sound effects and project file for demo video (with custom "SWARMS" title animation). Compatible with CS5 & up. Access to video tutorial included. Works in 4K. Music not included.
Все ресурсы данного автора
Другие видео этого автора