Назад
65 Typography Title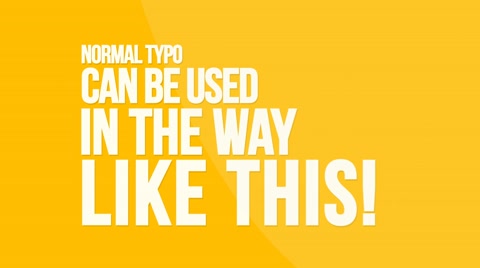 Автор: eMotionVFX
Категория:
Стоковое видео
Номер материала: 63645867
Коммерческое
Материалы для использования в коммерческих целях, включая мерчандайзинг, все виды рекламного использования и целях продвижения товаров услуг.
Тип: AE Projects
Автор: eMotionVFX
Описание: Features-- Fast-rendertime! Duration:YOU-SET-IT!- Change-COLORS-with-just-one-click!- 65-Scenes-(which-are-able-to-DUPLICATE!)- After-Effects-CS5+-compatible- PDF--tutorial-included!- Font-used:-Bebas-Neue- Fast-and-Easy-to-customize!- Music:-www.pond5.com/stock-music/50192447/corporate-inspiring-background.html With this typography you can grow your business and get new clients much faster than before. It helps you to create explainer | promote | promo | ad | commercial videos. Feel free to use it as a kinetic typography opener.
Все ресурсы данного автора
Другие видео этого автора